As a member of the Institut Sankt Joseph Community, I witness how our educational ideals are put into practice every day. It is my mission to make sure that each child has access to an academically challenging liberal arts education, which is composed of an ambitious and caring school environment that is grounded in professionalism, solidarity and Catholic-humanistic ideals.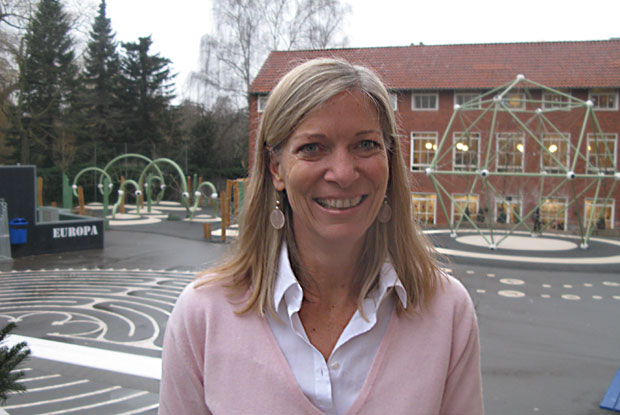 In everyday teaching, we value sufficient time for dialogue, reflection and thoughtfulness, also in relation to existential and religious issues. It is our goal that every student's intellectual, creative and spiritual development are developed together as they grow at our school. We offer a vibrant and unique international environment, with students representing over 50 countries worldwide; which makes for a diverse student body – culturally, religiously, and socio-economically.
The board of directors and I welcome all to Institut Sankt Joseph!
I am proud of our history and the development of our school over the past 150 years, and look forward to continue promoting a world-class, liberal arts education right here in Copenhagen.
Tine Gregory
Headmaster
Institut Sankt Joseph